Georgeous Fiodor D., Jinx, è diventato
Grand Champion of Romania!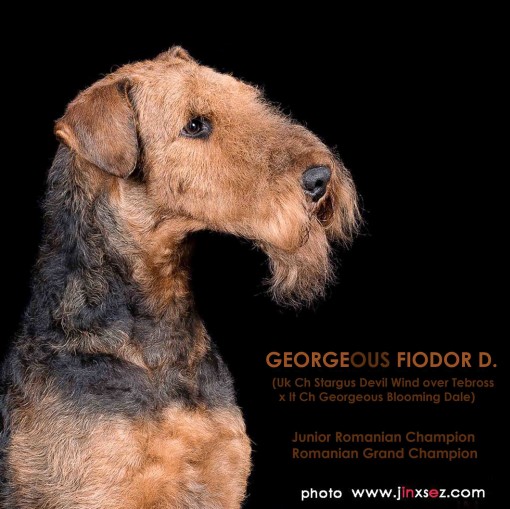 Dal WORLD DOG SHOW MILANO 2015 :
eccezionale risultato di Emma che vince il prestigioso titolo
di Migliore di Razza su 46 soggetti al Raduno Terrier
del 12 Giugno !!!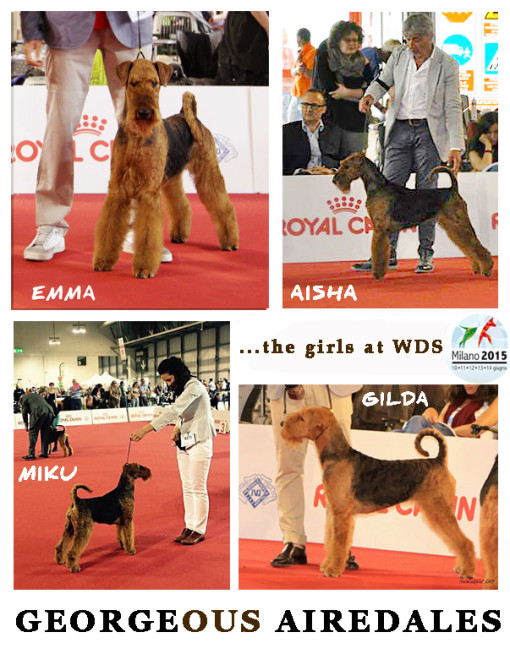 CRUFTS 2015 :
World's largest Dog Show, Birmingham,UK
Top Dog 2014, IT, INT, Terrier Club Ch
STARGUS VALENTINO (SAM) Open Class 3rd !!!
Owner/Handler Dog 1st !!!
IT, INT Ch GEORGEOUS FLOWER POWER (EMMA)
Open Class VHC !!!
Our thanks to Judge Mr. Don Munro (UK)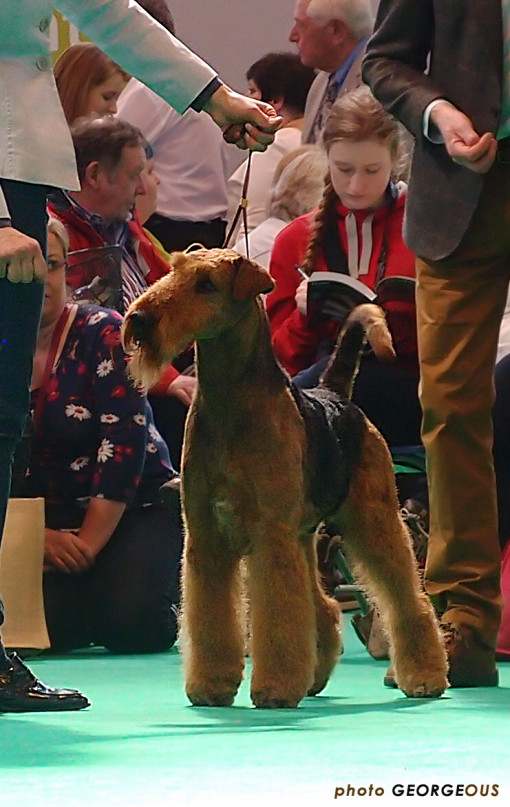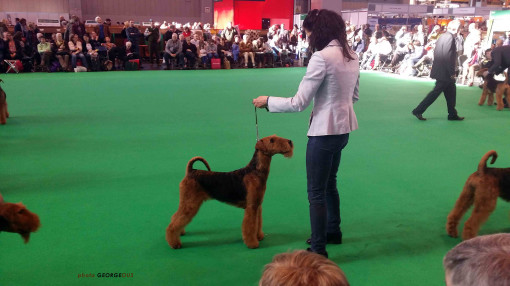 NEWS FROM 2014 :
 Umag International Dog Show 07.06.2014 :
Georgeous Flower Power CAC CACIB BOB
Our thanks to Judge Ms. Dodo Sandahl (SE)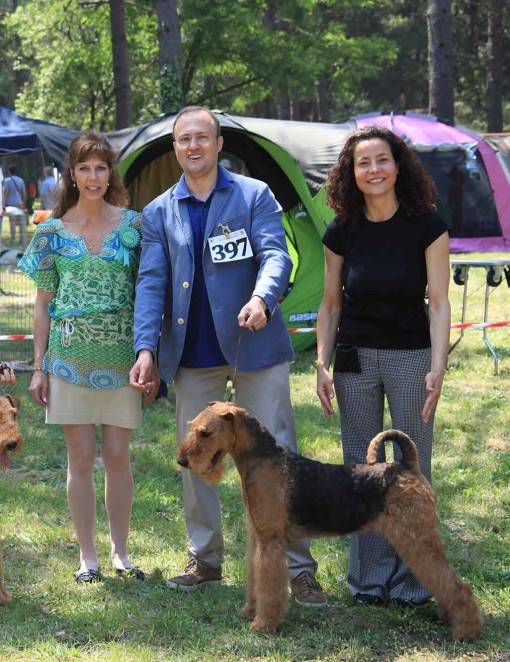 ESPOSIZIONI INTERNAZIONALI CUNEO E CANAVESE Settembre 2013
NEWS  CAMPIONATO EUROPEO GINEVRA 2013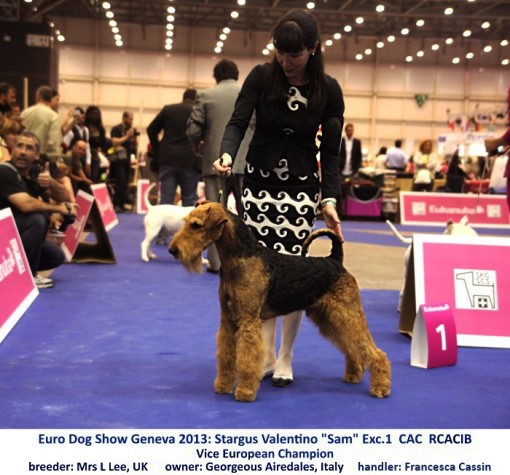 STARGUS VALENTINO "SAM", 21 mesi ECC.1 CAC RCACIB VICE CAMPIONE D'EUROPA !!!
GEORGEOUS FLOWER POWER "EMMA", 18 mesi ECC.3 Classe Libera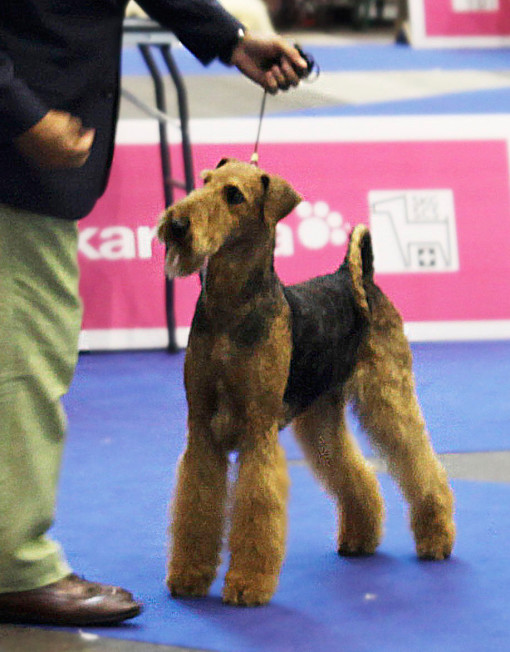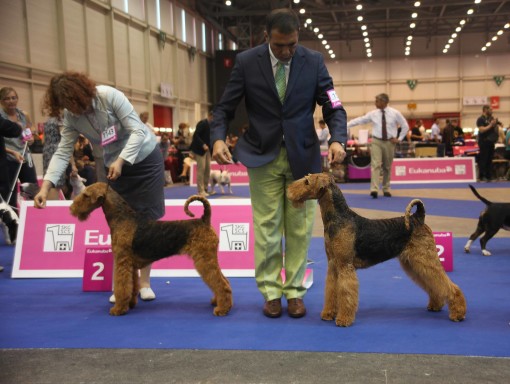 GEORGEOUS FLOWER POWER handler: Hugo Quevedo
GEORGEOUS FIODOR D. «Jinx» 18 mesi, Ecc.3 Classe Intermedia Breeder: Georgeous Airedales Owner: Ovidiu Jelea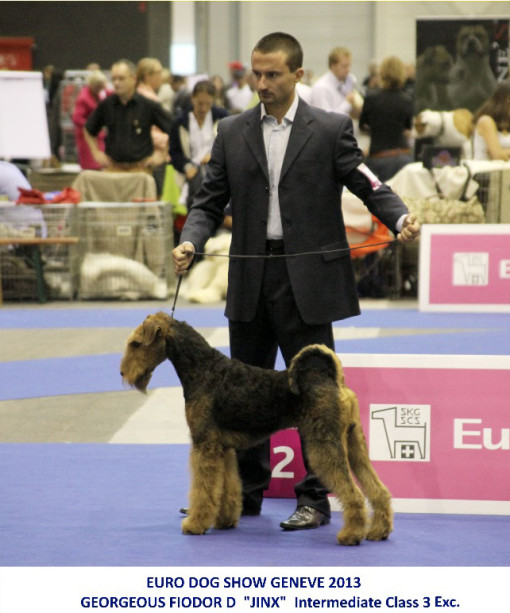 SHOW NEWS LUGLIO 2013!!!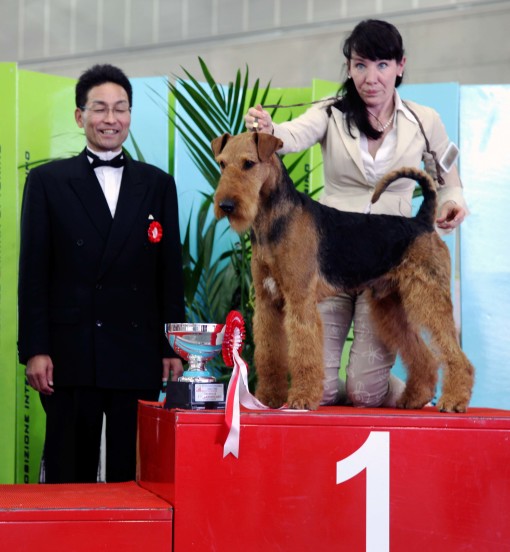 Torino International Show 07.07.13 STARGUS VALENTINO (SAM) GROUP 3 WINNER !!! Sam vincitore del Raggruppamento Terrier