GEORGEOUS KING EDWARD
GEORGEOUS INDIANA JONES
GEORGEOUS LORD OF THE RINGS
Multi Champion STARGUS VALENTINO
Jun Rom./Romanian Grand Ch GEORGEOUS FIODOR D.
                   Int./Slov./Italian Ch GEORGEOUS HARD ROCK CAFE'
GEORGEOUS AIRE FORCE ONE 
…..
Georgeous Lord of The Rings

(Multi Ch Stargus Valentino x Uk Ch Katherina's Land Sicilian Cherry)

TOP DOG 2017 AIREDALE TERRIER
CAMPIONE ITALIANO
CAMPIONE SOCIALE S.I.T. 2017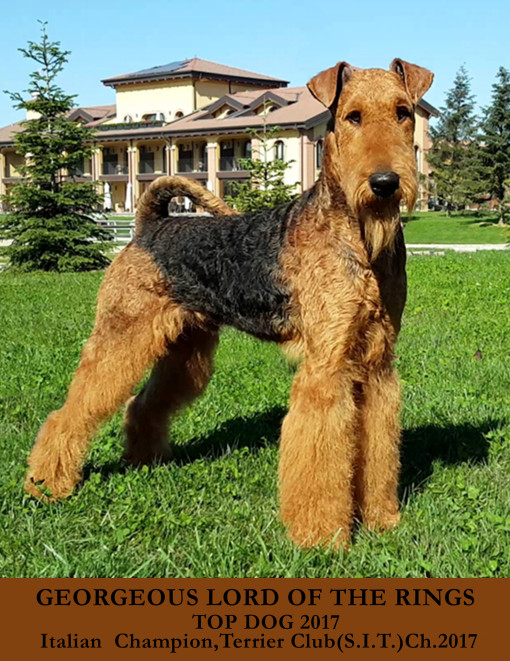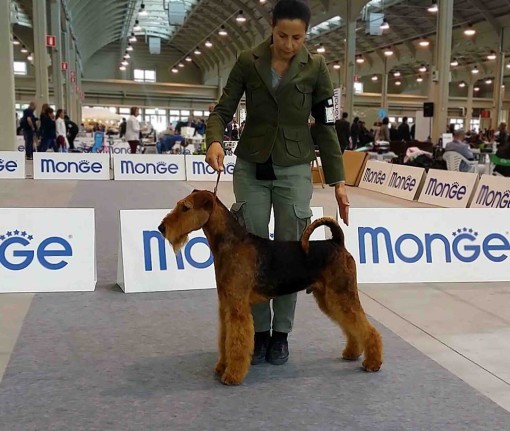 ………..
Multi Ch. Stargus Valentino (Sam)

(UK CH Jokyl Captain Scarlet x Stargus Aurora)
Vice CAMPIONE EUROPEO 2013
Campione ITALIANO
Ch INTERNAZIONALE
Ch SOCIALE S.I.T.
Ch Rep.Ceca
Ch Slovacco
TOP AIREDALE 2014
Ch LUSSEMBURGHESE
CRUFTS 2015 CLASSE CAMPIONI : 3° classificato su 19 soggetti
– Handler/Proprietario : 1° classificato
Breeder : Mrs. Lesley Lee   Owner : Georgeous Airedales
HD A / esente displasia A
available at stud to approved bitches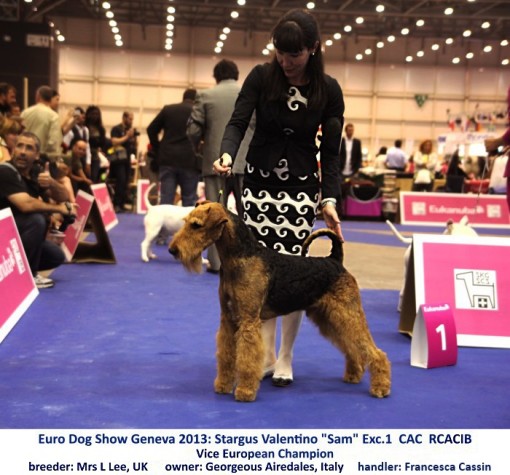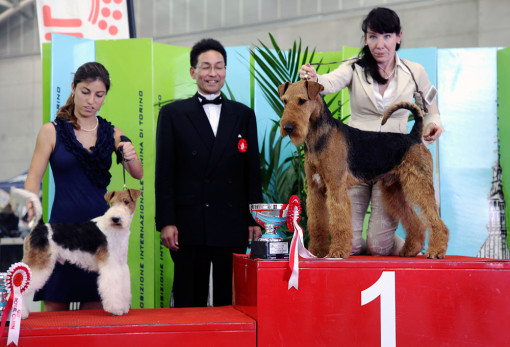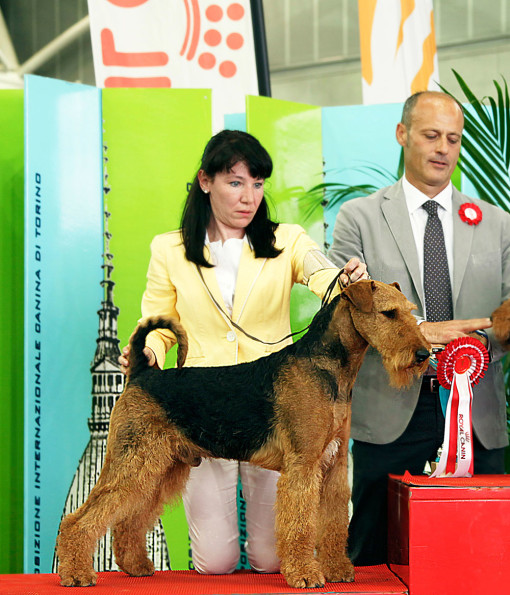 …….
Ch. Georgeous Fiodor D. 
(UK Ch. Stargus Devil Wind over Tebross x Ch. Georgeous Blooming Dale)
allevatore: Georgeous Airedales /proprietario : Ovidiu Jelea
Junior Romania Champion Campione di Romania
Visitate il suo sito: www.jinxsez.com/georgeous-fiodor/
 
……….
Georgeous Aire Force One (Fritz)
( UK CH Stargus Devil Wind over Tebross x CH Georgeous Blooming Dale )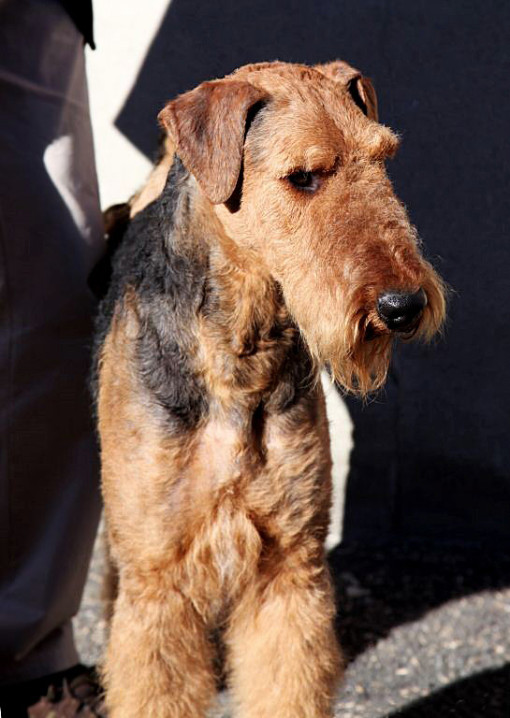 …….
Ch. GEORGE

OUS

HARD ROCK CAFè
(Multi Ch Stargus Valentino x Ch Amazing Grace)
Allevatore : GEORGEOUS AIREDALES        Proprietario : Radames Palumbo
CAMPIONE ITALIANO, SLOVENO E INTERNAZIONALE